Today, we present a recipe with the unavoidable chestnut cream from Ardèche. This chestnut cream cake is quick and easy to make, very tasty and ideal for the holidays.
| | | |
| --- | --- | --- |
| Difficulty: easy ! | Prep: 20 mins | Cook: 35 mins |
Ingredients for the chestnut cream cake
500g chestnut cream (Imbert, Sabaton or any other home-made or organic cream)
100g melted butter
4 eggs
1 tablespoon of flour
2 tablespoons hazelnut powder (almond powder also works)
a pinch of salt
How to choose your chestnut cream
Here, we don't mess around with chestnut cream. It must be of quality, and from Ardèche of course! Especially since, as you can see, it is the main element of the recipe, the ingredient that will give this cake all its taste. Let's not skimp.
For a quality product, choose a chestnut cream labelled Goutez l'Ardèche. You will be sure of the origin. It also works for the other ingredients, even if we understand that it is better to buy locally, near your home.
We particularly recommend the brands Imbert and Sabaton, manufacturers based in Aubenas, which can be found in our shop, of course. (come and say hello!)
Steps for the chestnut cream cake
Melt the butter
Mix the chestnut cream with the egg yolks
Add the hazelnut powder, flour and salt
Then add the melted butter (and the vanilla at this point)
Beat the egg whites until stiff
Gently mix the egg whites into the mixture (with a marysee, it's perfect)
Butter and flour a cake tin or a mould before pouring in the batter
Then bake for 35 minutes at 180°C (45 minutes for a cake tin)
And there you go!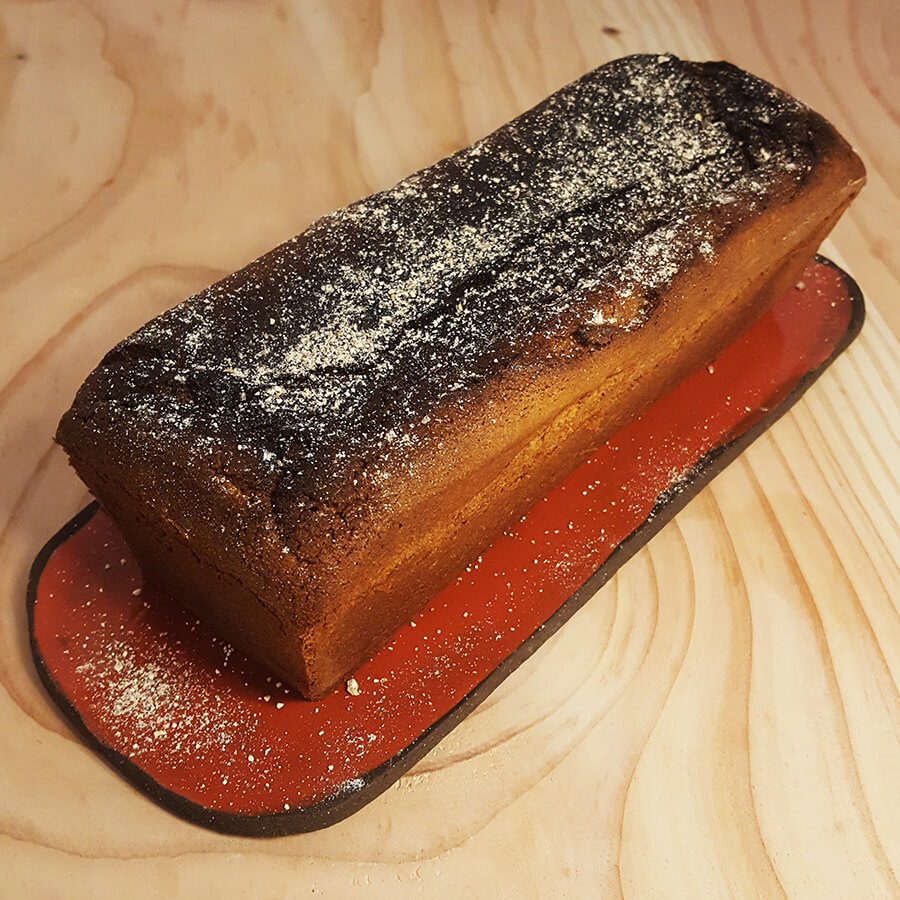 Christmas and New Year options
To improve the recipe a little, you can add (as you wish) :
Candied chestnuts (from Imbert and Sabaton, they are also excellent),
candied orange or lemon peel,
or just some zest!
There you have it, now it's your turn!